I am a huge fan of the Monster Hunter games, in fact it was the third entry to the series on the Wii that introduced me to the series and led to me replaying the previous games. However in my opinion the third is one of the best in the series and one of the most well balanced games on the Wii. It was even further improved by the HD remastered Wii U edition but today we're talking about the original Wii release.
The game features a rich semi-open world with the ability to travel across the massive Moga Island freely and to visit various other environments on quests and missions. Moga is populated by a rich variety of characters each with unique backgrounds adding to the immersion of what is otherwise a really bizarre dinosaur murder simulator. It features a LOT of varied weapons, each adding and changing the abilities of your character to better hunt monsters.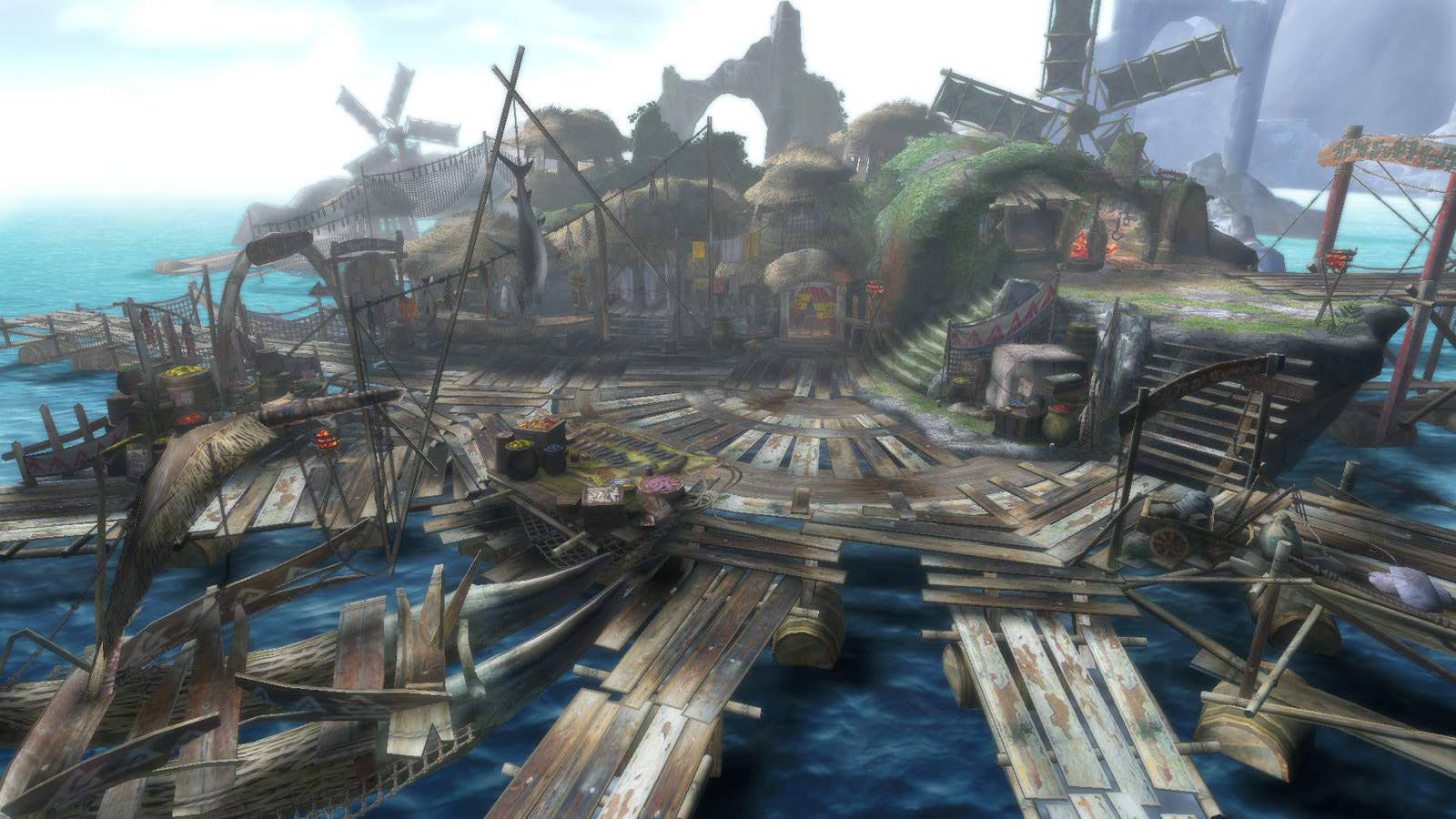 Speaking of monsters, the creatures you fight in the game are astonishing. Each has it's own unique instincts and behaviours that you have to be wary of when hunting them, certain weapons are effective against certain monsters so being prepared before setting out on a quest is key to survival. The game featured an online mode that allowed you to hunt alongside friends and this was awesome because it allowed a level of teamwork not available in the main game. Sadly the online mode has since shut down but is still up for the Wii U Ultimate release of the game.
Graphically the game is stunning as it pushes the boundaries of what the Wii was able to do, every environment is expertly designed and completely unique. It was one of the Wii games that used the motion controls really well, each swing of a weapon is linked to movements on the controller but buttons work also so that people who aren't up for dancing around the room like an idiot are also catered for.
In conclusion Monster Hunter Tri is one of the best entries in Capcom's amazing series and it mixes action and RPG elements perfectly with stunning graphics and engaging gameplay. The varied gameplay styles allow for basically anybody to jump in and play with little to no experience of the series. The original Wii release can be bought second hand pretty cheap or an Ultimate re-release of the game is available on Wii U and 3DS now.
Thanks for reading guys and remember to tell us on our Twitter which game you want us to flashback to next! Until next time keep it G33k!