Hello! I am Zeroani, the newest anime and movies writer for G33k P0p! To start things off with a good impression, I decided to count down my picks for the 7 best anime currently airing that you, yes you, really should be watching. Very minor spoilers may follow, so if you want to go in blind, maybe just read the titles.
7: Reikenzan: Eichi e no Shikaku
This is the second season of the anime Reikenzan: Hoshikuzo-tachi no Utage, aired winter 2016. This season, as far as we know, follows Ouriku's journey to become a full member of the Reiken clan. Ouriku is now on his way back to his hometown in order to train when he finds himself caught in the middle of a conspiracy that threatens the very people he grew up with. This anime, in my opinion, has been hugely underrated during its first season so to have it back for a second run is quite surprising. If you have not watched the first season of this one I recommend it, though the animation may not be the best at times, the comedy surrounding Ouriku and his master Oubu is definitely worth the watch.
6: Seiren
Shouichi is a regular student faced with university entrance exams with no idea of what he will do in the future. This anime follows his relationships with three heroines who help him decide what he really wants for his future. The anime will follow a structure where each arc will focus on his relationship with one of the three heroines each story is a unique memory he shares with each heroin. While this anime may sound dull and your typical light novel adaptation (which it is), the relationships explored and the way in which they come to fruition is truly exceptional, though as of now the anime only delved into one heroin and is in the middle of the second.
5: Kono Subarashii Sekai ni Shukufuku wo! 2
Komosuba is back for a second run and with Kazuma now facing the risk of execution has to work his way to clear his name from his endless amounts of debt. Aside from the introduction to some new characters, this season has many of the same elements of the first season most important of which is it's comedy, if you watched the first season you know how this anime makes full use of dirty jokes, sexual innuendos and where the animation really shines are the moments where Kazuma does his 'lewd' hand gestures. If you have not watched the first season, I can't recommend you to go back and watch it enough.
4: Ao no Exorcist: Kyoto Fujouou-hen or Blue exorcist: Impure King Arc
For many who started watching this anime, they were confused as to how it didn't seem to pick up from where the first season ended, the reason for this being that the first season stopped following the manga after around about episode 17 and went anime original, this season picks up from episode 17 and continues the anime following the original manga storyline. Rin Okumura is now faced with the problem of proving himself as a true exorcist not only to the organization but also to his friends after they find out he is the son of Satan. This season takes the issues of Rin's  bloodline and Suguro's clan and their past more in depth and shows how his friends struggle to trust him again.
3: Fuuka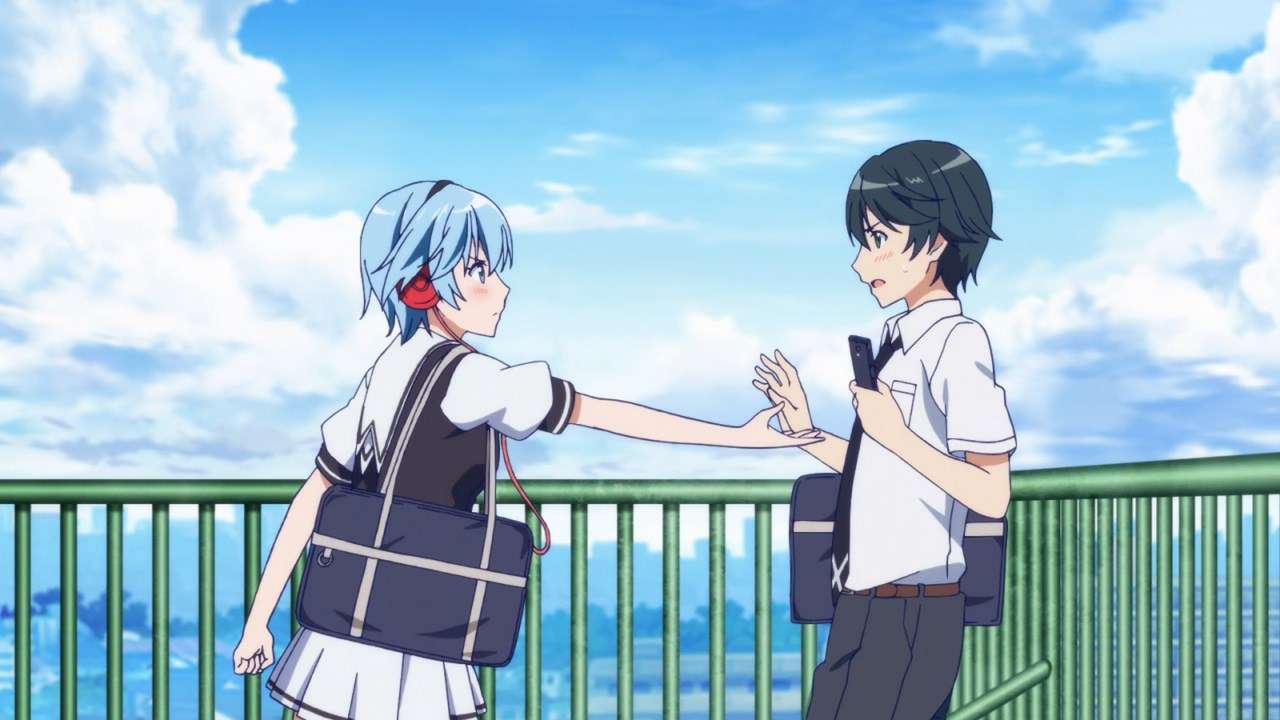 This one follows the story of Yuu Haruna, an ordinary high school student who struggles to find friends as he is constantly on his phone using twitter when he meets a girl named Akitsuki Fuuka, a strange and energetic girl who does not own a phone and is a massive music nerd like himself and like himself her favourite band are THE HEDGEHOGS. Kazuma finds himself back in touch with his childhood friend Koyuki Hinashi who has become a national idol. The story follows a unique type of love triangle, one that started with on the internet and one that started without it, while also being a musical anime as its main theme. Definitely worth a watch. 
2: Masamune-kun no Revenge
A comedy anime following Masamune Makabe throughout his journey of revenge against the infamous Adagaki Aki, a girl who bullied him as a child due to his looks and cowardly behavior, 3 years have passed where Masamune dedicated his life to becoming the school's 'hot guy'. now that he has looks and attitude, he must attempt to seduce the 'Ice Princess' in order to reject her and exact his revenge by giving her the worst nickname he can think of. This anime is guaranteed to make you laugh with each and every episode as the Masamune gets closer and closer to his revenge and develops possible feelings for Aki. 
1: Kuzu no Honkai
Kuzu no Honkai is truly a sight to behold in the romance genre of anime, it is unlike any other romance anime out there whereas it has a much more mature perspective on real life relationships as our main characters Hanabi and Mugi are in love with people who will never love the back the same way, this leads our main characters to enter a relationship of their own as they begin to date not out of love for one another but to fill the emptiness inside of the left by their unrequited love. While controversial, this anime is very grounded in real life and explores problems that many in real life face, be it an unrequited love or loveless sexual relationships. If you are not watching this anime I highly recommend it, I would go as far as to say it's this season's best anime.
Thanks for reading, do you agree with me? Would you want to slap me right now? Tell me by tweeting us @G33kP0p or commenting down below with your views! I hope to create more content like this in the future, so check back here every weekend for more anime and movie content!